Publications - Conference Proceedings
Financial and social aspects of debt crisis from economics and law points of view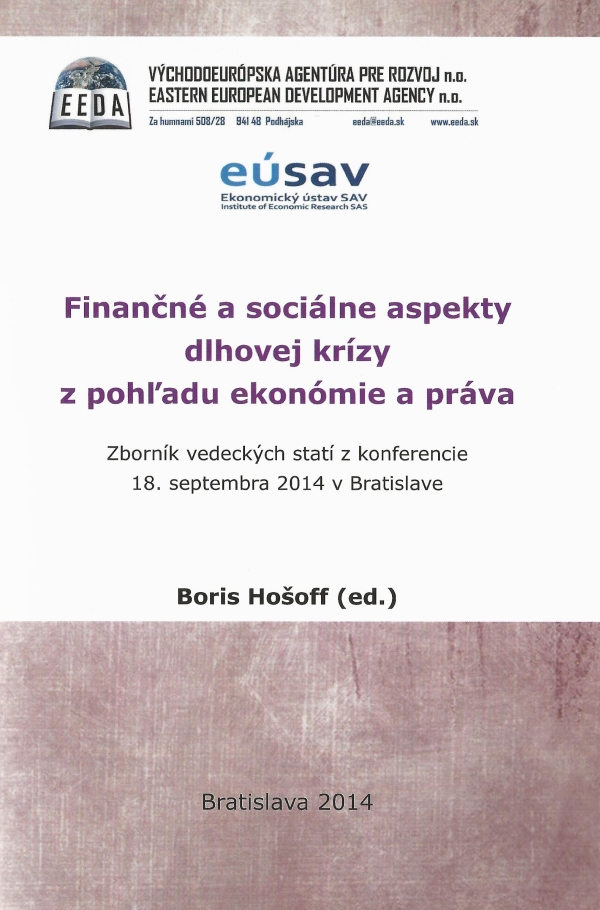 Author
Team
Ing. Vanda Vašková, PhD., Prof. Ing. Milan Šikula, DrSc., prof. Ing. Peter Staněk, CSc., JUDr. Ing. Peter Slávik, Ing. Marek Repa, doc. Ing. Iveta Pauhofová, CSc., Ing. Adrián Ondrovič, PhD., JUDr. Zuzana Macková, PhD., Mgr. Ivan Lesay, MA., PhD., Ing. Boris Hošoff, PhD., JUDr. Mária Duračinská, CSc., JUDr. Ľubomír Čunderlík, PhD.
Year: 2014
Pages: 222
ISBN 978-80-89608-18-8
Developments in majority of developed countries during 2009/2013 years clearly manifested that austerity measures undertaken under the partonate of european Commission and International Monetary Fund had stronger negative effect on economic growth that previously expected. This has resulted to self defeating fiscal consolidation in the light of stagnating private. Consequences of these policies are weaker aggregate demand, high unemplozment and continuations of public debt growth as a result of economic stagnation.
© 2023 Institute of Economic Research SAS