Publications - Monographs and Scientific Edited Books
Determinants of the debt crisis and its influence on economy and society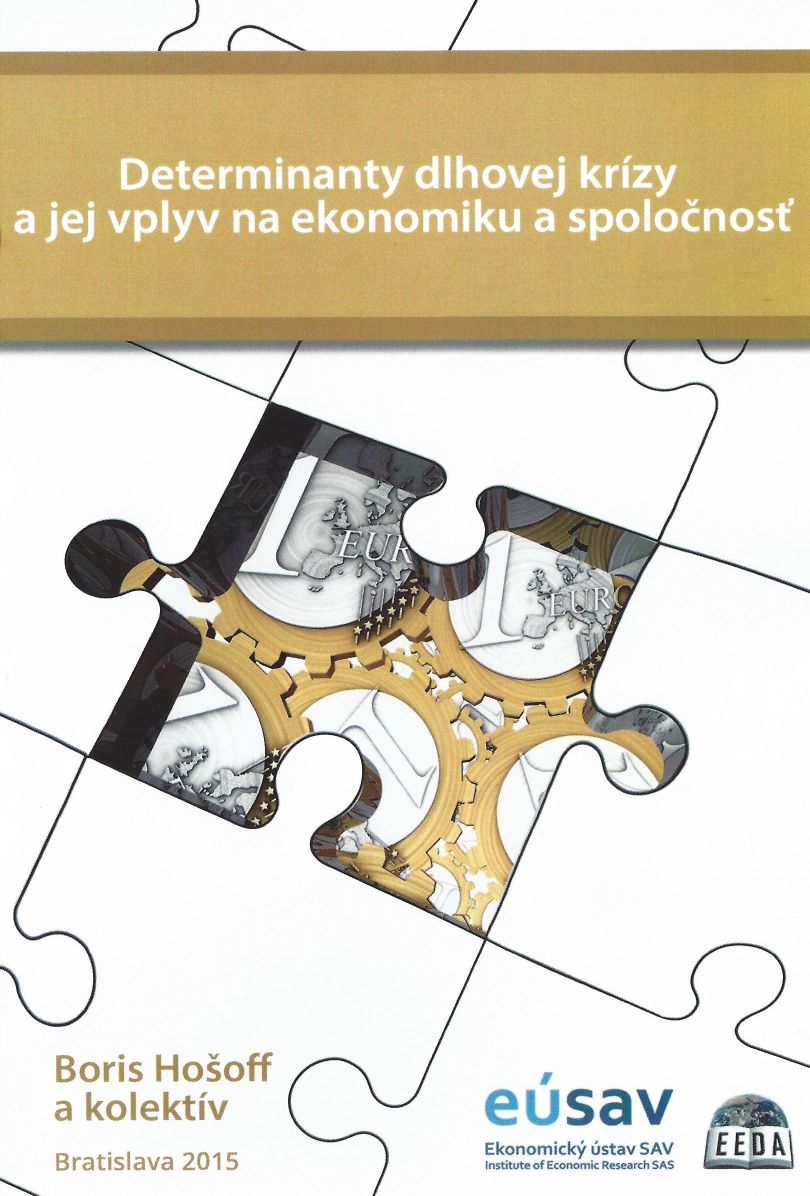 Author
Team
Prof. Ing. Milan Šikula, DrSc., prof. Ing. Juraj Sipko, PhD., MBA., JUDr. Vladislav Mičátek, PhD., Ing. Boris Hošoff, PhD., doc. JUDr. Ladislav Balko, PhD., Ing. Vanda Vašková, PhD.
Year: 2015
Pages: 154
ISBN 978-80-89608-25-6
Institute of Economic Research SAS is dealing with financial and debt crisis since its begining in 2007. Developments that followed brought with many surprises, for which it was necessary to respond both on the field of theoretical and practical economics. Financial and debt crisis has shown the need for a systemic approach as opposed to the preferred partial anti-crisis measures. In the monograph we are asking questions and looking for answers to the financial liberalization and finacialization of national economies, income polarization and over-indebtedness. We pay attention to the reform od the Economic and monetary union, particularly to macroeconomic imbalances within the eurozone. We analyze the relation of moral hazard in the privatization of profits and scialization of losses, and we also wonder how the impact of financial crisis varied the role and functions of the State.
© 2023 Institute of Economic Research SAS