Publications - Conference Proceedings
Paradigms of the Changes in the 21st Century (External and internal determinants of society polarization)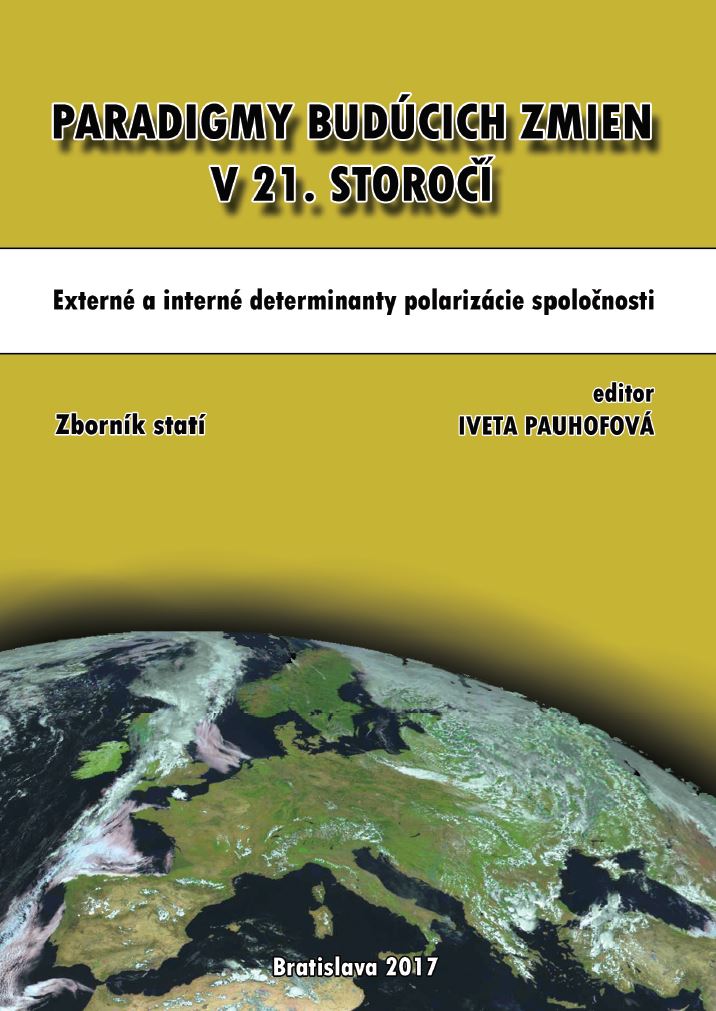 Year: 2017
Pages: 294
ISBN 978-80-7144-281-3
Download file

(4,45 MB)
Society polarization according to World Economic Forum materials in 2017, is among the three major determinants of global risks of future development. The interrelationships of individual risks represent the most important challenges for global society, especially in the context of the fourth industrial revolution. The purpose of this publication is to contribute to the progress in identifying the specific determinants of society polarization through contributions from foreign and domestic experts.
The structure of this publication follows five selected stages. The first stage includes contributions that address the context of the current and future society polarization. The socio-economic impacts of technological change are examined, also the possible character of the polarization of the future society, the issues of setting up the current economic system, the new paradigm of developments in the comparative advantages of Europe, and the current approaches to the spatial use of human resources in terms of their upbringing and improvement.
The second stage addresses inequalities, poverty, social and health risks and the quality of life. Contributions focus on current issues and contexts of demographic development, labour market, wage development, sustainability of pension system financing, factors affecting quality of life, and the transformation of the middle class.
Contributions in the third part of the publication focus on the impact of external processes on changes in society polarization. They relate to the interactive processes of geopolitics and economics, issues of diversity and multipolarity in relation to the potential of the development of the knowledge society, concrete conditions for the formation of the European Union after an acceptance of the Treaty of Lisbon, changes, reforms and their benefits outside the European territory.
The fourth part of the publication focuses on some of the symptoms of global social parasitism that are similar in the European economic and financial system. This is specifically about financial services and insurance for the population, business tax avoidance. Also, there are questions about language use.
Economic governance is particularly crucial for the adaptation processes of the economy and society. The last part of the publication focuses on the sectoral and business characteristics of innovative processes and communication strategies.
It is up to the reader to judge what message brings the fourteenth publication in the cycle of Paradigms of Changes in the 21st Century to him.
© 2023 Institute of Economic Research SAS