Publications - Monographs and Scientific Edited Books
Adaptation processes and pulsating economy (Paradigms in the Cycle of Changes in the 21st Century)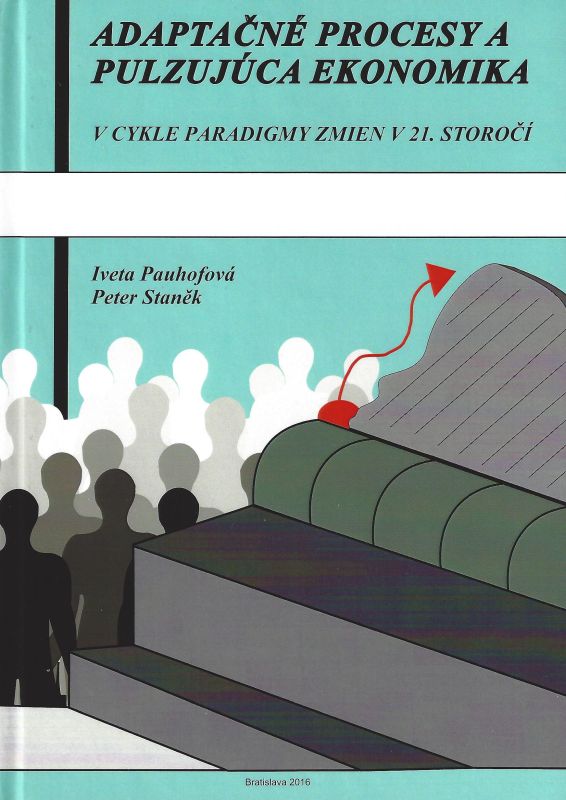 Author
doc. Ing. Iveta Pauhofová, CSc., hosťujúca profesorka, prof. Ing. Peter Staněk, CSc.
Team
prof. Ing. Peter Staněk, CSc., doc. Ing. Iveta Pauhofová, CSc.
Year: 2016
Pages: 165
ISBN 978-80-7144-267-7
Download file

(1,33 MB)
The previous adaptation of the economy and society to change the conditions that caused the crisis can't be considered neither satisfactory nor terminated. On the contrary, the issues still accumulates, creating new and increasing their mutual influence and multiplies the negative effects compressed in an ever shorter period of time. The reaction in form of using traditional solution tools proves to be ineffective /not much effective. There is a whole series of questions directed to different areas of theoretical and practical platform, in order to seek the answer to basis of failure. Because the economic science of examining isolated phenomena and processes as well as other scientific disciplines, has relatively little chance to find the answers by itself. However, it may offer new starting points, ideas and priorities that with interdisciplinarity approaches to research of affected area in question will become prospective. Entity is based on concept of a vibrant economy - its basic ideas are mentioned in this publication. We believe that they will lead to discussions about a new paradigm of economic science and practice.
Opening of the discussion can begin in introduction. Our view is different from the previous theoretical approach to the economic cycle, based on Kondratiev's long cycles, as well as from Schumpeter's innovation cycles, there is expected some smooth development. A significant difference in opinions - if long continual cycles constitute one line of development, and the critical second line represents a qualitative breaks (non-routine changes) that change the overall character development. In the process of radical change, even seemingly isolated, is stress accumulated, which unexpectedly quickly result in a qualitative break. In the long term that is a series of jump change to the nature of pulsation. Long-term continuous cycles are more like a "wrapper", in which are hidden origins and timing of different types of jumps and a series of pulses (qualitative changes).
In five chapters of this book are outlined basic line of thought and connections of pulsating economy. We proceed from the performance assumptions under scrutiny over the justification of the impact of new technologies, the current in relation to the fourth industrial revolution; we present most important effects that can be expected in relation to changed production, needs and nature of work, consumption and opinions on the property. The fact, how close are relations of changes in the natural environment and society, third chapter informs about the impact of cyclicality and changes in the nature. The next chapter is the intention to point on economics, finance and geopolitics "assistance" with civilization shifts and they are viewed as questions homo-contemporary or individualized companies in different regions of the world. We report about the complexity with which the company encountered when using traditional tools to solve problems associated with the crisis and the need for future adaptation to new conditions, generating new quality of life and global society. The final chapter by increased attention alert on the key position of the time factor in the development of economy and company law in relation to the forthcoming fifth civilization breaks.
© 2023 Institute of Economic Research SAS