The purpose of the meeting is a panel discussion and exchange of experience in the field of solving wide range of targets and the impact of economic policy of European Union.
The meeting takes the form of a short presentation of the main actual problems presented by the guest speakers and then the discussion is open, to which all invited guests are welcome to contribute. Meetings provide sufficient space for quality selection of invited guests.  EUROFORUM is discussion about interesting problems with interesting guest.
Administrator of the event is  Ing. Tomáš Domonkos, PhD.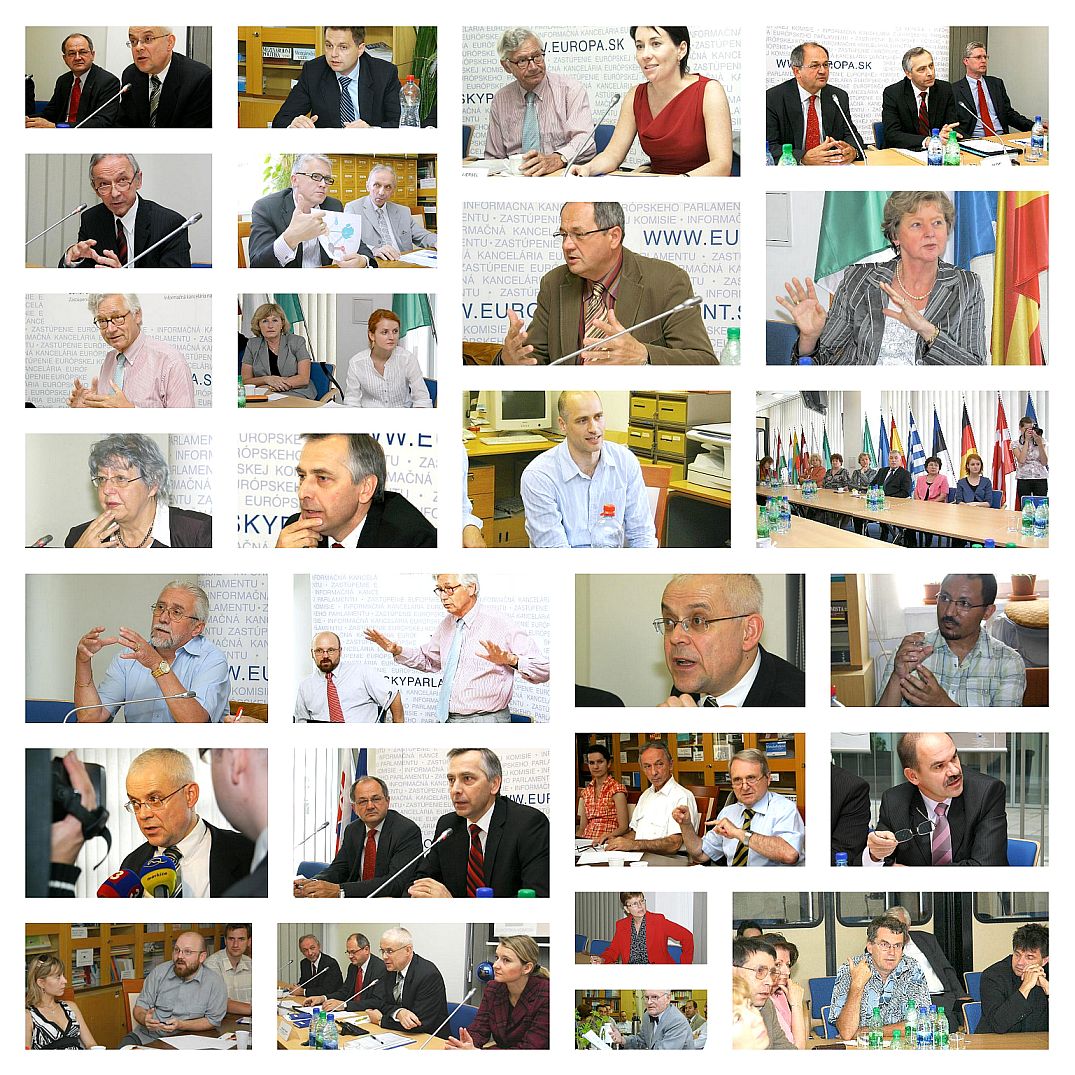 ---
List of orgnaized Euroforum events
---
2015
4/10/2015 at 11:00 AM:
European tax and EU own resources

Speakers: RNDr. Viliam Páleník PhD, h.doc, Ing. Dušan Chrenek, Ing. Vladimír Maňka, Ing Juraj Železník, PhD., RNDr. Igor Šramír, PhD., Ing. Ivan Štefanec, MBA, PhD.
12/10/2015 at 11:00 AM:
12/18/2015 at 10:00 AM:
---
2014
01/10/2014 at 11:00 AM:
Uniform VAT return in the EU

Speakers: RNDr. Viliam Páleník PhD, h.doc, Ing. Ivan Lichner, PhD., Ing. Eva Drozdová, Ing. Daniel Purgel, Ing. Rudolf Marec, PhD
02/25/2014 at 10:30 AM sa v knižnici EU SAV uskutočnilo Eurofórum na tému:
07/03/2014 at 10:00 AM:
---
2013
10/21/2013 at 01:00 PM:
11/18/2013 at 10:00 AM:
---
2012
03/30/2012 at 10:00 AM:
04/13/2012 at 01:30 PM:
05/25/2012 at 10:00 AM:
07/13/2012 at 01:00 PM:
Stability bonds

Speakers: Michal Pinter, RNDr. Viliam Páleník PhD, h.doc and Ing. Tomáš Domonkoš, PhD
11/13/2012 at 10:00 AM:
12/19/2012 at 11:00 AM:
---
2011
4.3.2011 o 11.00 hod sa v knižnici EU SAV uskutočnilo ďalšie podujatie na témy:
1. Informácia o poslaní a fungovaní EHSV
2. Vybraté relevantné stanoviská EHSV

Vystúpili: Viliam Páleník a Tomáš Domonkoš
16.5.2011 o 14.00 hod sa v zasadacej miestnosti Domu Európskej únie (Palisády 29, Európske informačné centrum) uskutočnilo ďalšie podujatie na tému:
12/22/2011 at 10:00 AM:
---
Up to 2010