Publications - Working Papers
WP 45 What is the role of sovereign funds in the current crisis?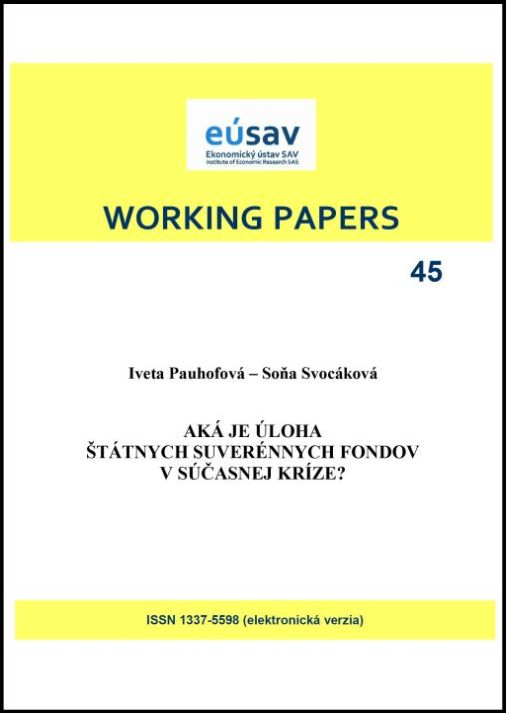 Author
Team
Ing. Soňa Svocáková
The current crisis development is characterized by the continuation of the debt at the level of many countries of the world, as well as households and firms. It is important to explore the possibilities in those arease in which are considered a continuation of the financial resources accumulation in relation to the real economy. There all financial resources continue to grow in the economies that achieve surpluses in the balance of payments, wheter in business based on current exports of goods and services, or financial resources obtained from export commodities of strategic importance. These national sovereign funds in countries holding finance are becoming more and more important for strategic objectives: solution of internal issues of countries and for the generation of new markets. The intention of the work is identifying the action of government sovereign funds in present, its comparison with the previous preiod, having regard to changes in the investment portfolio of selected sovereign funds of  the China. It is creating space for the allocation of direct investment opportunities in the European area, which is characterized by a significant demand for free financial resources in te one hand, and the increasing debt of a large part of the EU countries on the other hand.
© 2023 Institute of Economic Research SAS